SDO-X Team Management wish to celebrate this coming Hari Raya with you!
To celebrate this festival together, SDO-X Team Management already prepare a Hari Raya gift to you!
Here is the Raya Gift Pack to every loyal SDO-X Dancer:
★ Raya Gift Pack
Card Number: SDORAYA
Card Password: HAPPYRAYA
You can redeem it here: http://xdo.cibmall.net/reload/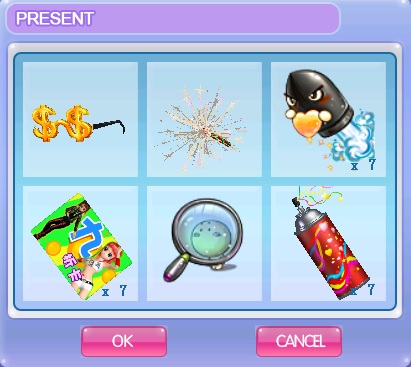 Raya Gift Pack content:
1. [Glasses]Dollar Glasses x7 days
2. [Hand Item]Fireworks x7 days(Type: Fireworks in Game Room will have effect)
3. [Item]Magnifier x7 days(Equip it & will become mini character in Game Room)
4. [Item]Bullet(Y) x7pcs(Press F4 button in Game Room will have effect)
5. [Item]10% Discount Card x7pcs(Equip it & having 10% discount in Item Shop)
6. [Item]Star Spray x7pcs(Press F4 button in Game Room will have effect)
*Reminder:
To avoid AUTO OPEN GIFTBOX issue, kindly follow the steps below:
1. Close SDO-X Client
2. Delete setinfo.dat & iteminfo.dat file that inside your SDO-X folder
3. Re-open your SDO-X Client
4. Go to SDO-X In-Game Item Shop (will take longer time to load)
5. Then only save the giftbox from your SDO-X Message Box.
Terms and Conditions:
1. SDO-X player just can redeem ONE time at Wonderland server only.
2. CiB Net Station reserved the right to change anything in this event.