Due to system error, our Easter Day Pet day 1 will from originally 9am, delay to 10am only open for LIMITED Sale.
Others will be REMAIN & no changes.
Sale's Date: 30 March 2018 Time:10am, 9pm
Purchase LINK: https://secure2.cib.com.my/xdo/
Limited: will ONLY sell 10 per section
Example: 9am will sell 10 PERMANENT Easter Day Pet, 9pm will sell another 10 PERMANENT Easter Day Pet
Easter Day Pet Day 1:


Terms & Conditions:
1. Ensure your ID is OFFLINE.
2. Ensure there is SUFFICIENT MPoint available at the time of purchase.
3. Items are issued immediately after successful purchase and not eligible for refund.
4. Items sold in this sales does not increase in-game Popularity Point and not transferable to third-party character.
5. CiB Net Station reserves the right to change these terms and conditions at any time.
2. Type the Xdo Account(Game Username) & Password, then press [Login]: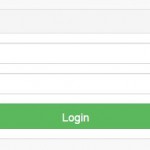 3. Press [Online Web Shop]: