[MATIC Malaysia League 2017]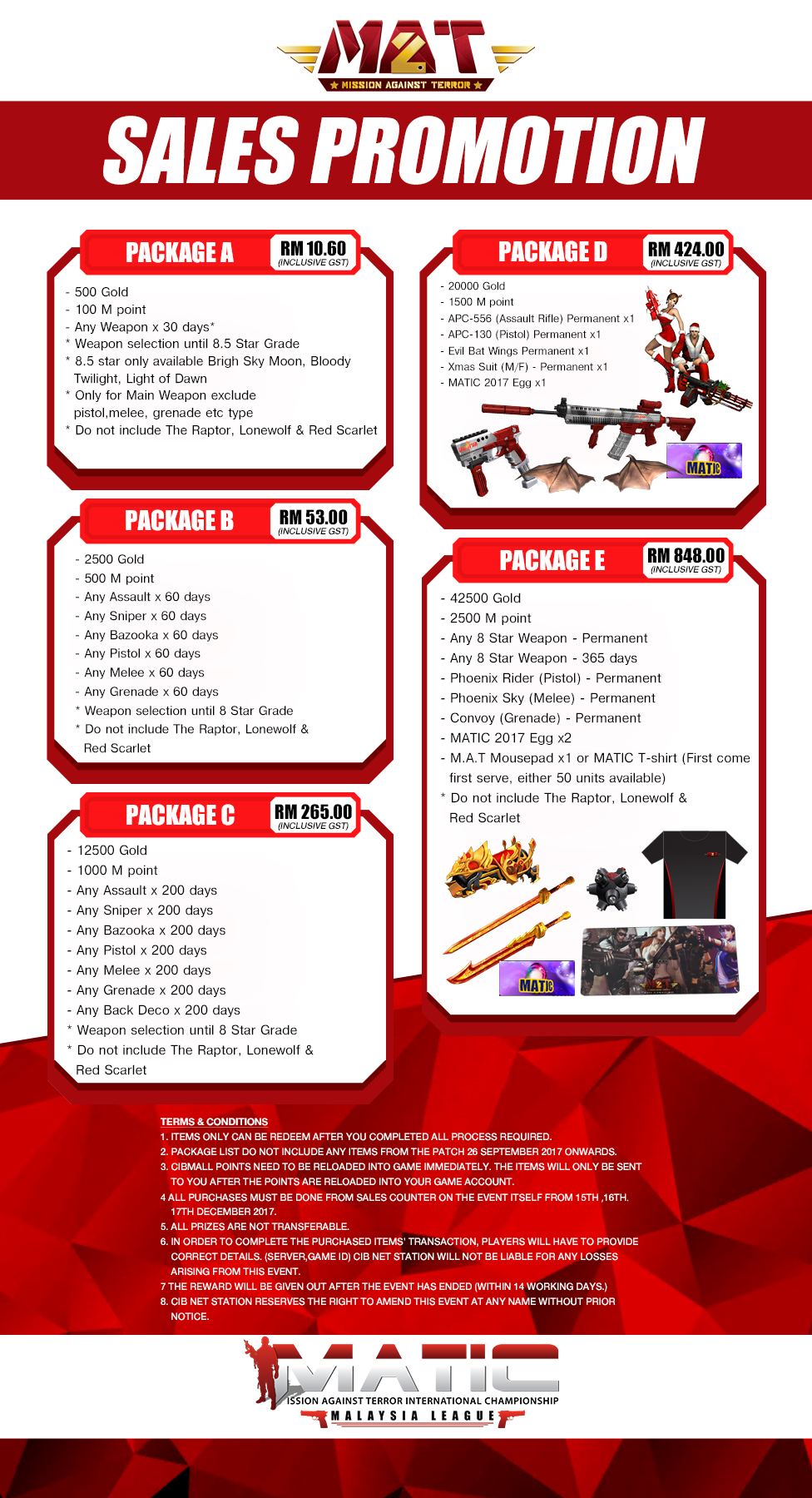 Event date: 15th, 16th, & 17th December
Venue: Summit USJ, Subang Jaya
Once in a lifetime MAT give you the awesome sales promotion just for you all, don't miss out this only ONE time opportunity to get your favorite in-game items to enjoy MAT with us.
We do have special Sales promotion on the spot at USJ Summit, Subang Jaya. Come date with us there 

Please be ready your information during the purchase:
1) Full Name as per IC
2) Contact Number
3) Email
4) Login ID
5) Role ID
6) Your selected package
Don't forget join our MATIC Events too:
1) https://www.facebook.com/DoomsdayGame/posts/1897380090291500/
2) https://www.facebook.com/DoomsdayGame/videos/1899788513383991/
P/S: We will contact 32 qualified MATIC teams by this 2 days for final confirmation.