Attention MAT Soldiers,
Please be informed that the Merdeka Magic Egg result is based on the in-game announcement at top but not the Magic Egg picture itself.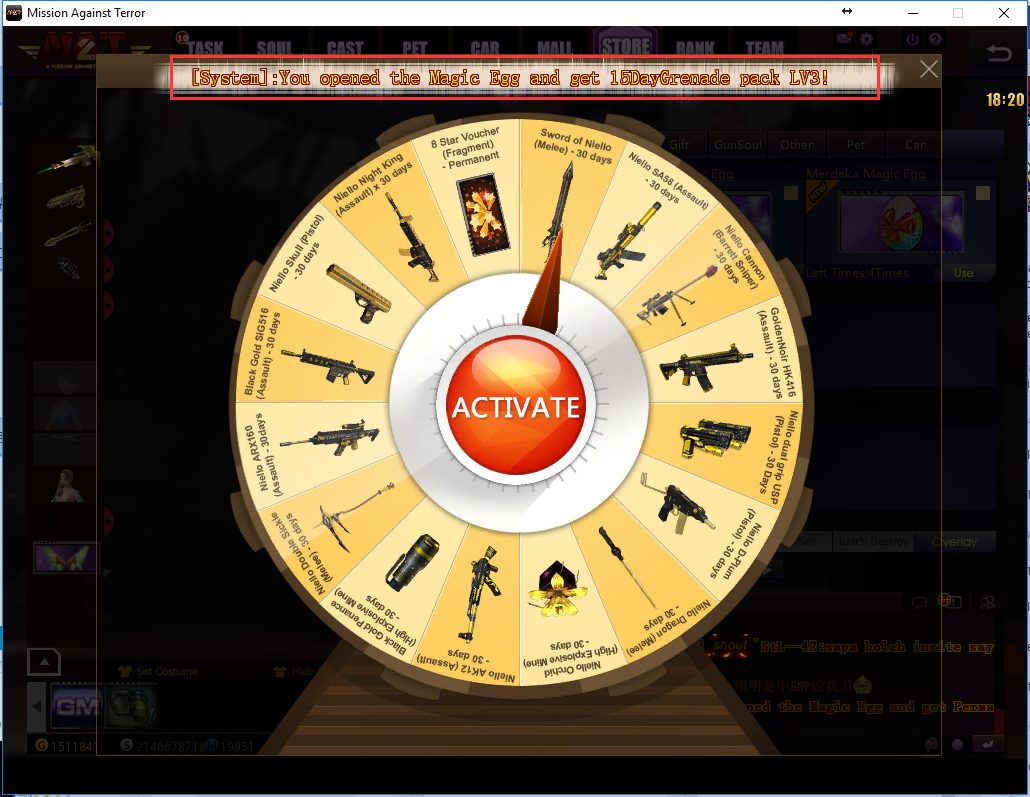 For those who already bought the Merdeka Magic Egg, we will have compensation, and fix the Merdeka Magic Egg by tomorrow. For the time being we suggest that you don't spin the Merdeka Egg until we fix this issue.
We will not compensate back the result item that show at the Magic Egg and will announce the compensation tomorrow 23/8/2017.
We apologize for any inconvenience caused and thank you for support MAT.
Regards,
MAT Team