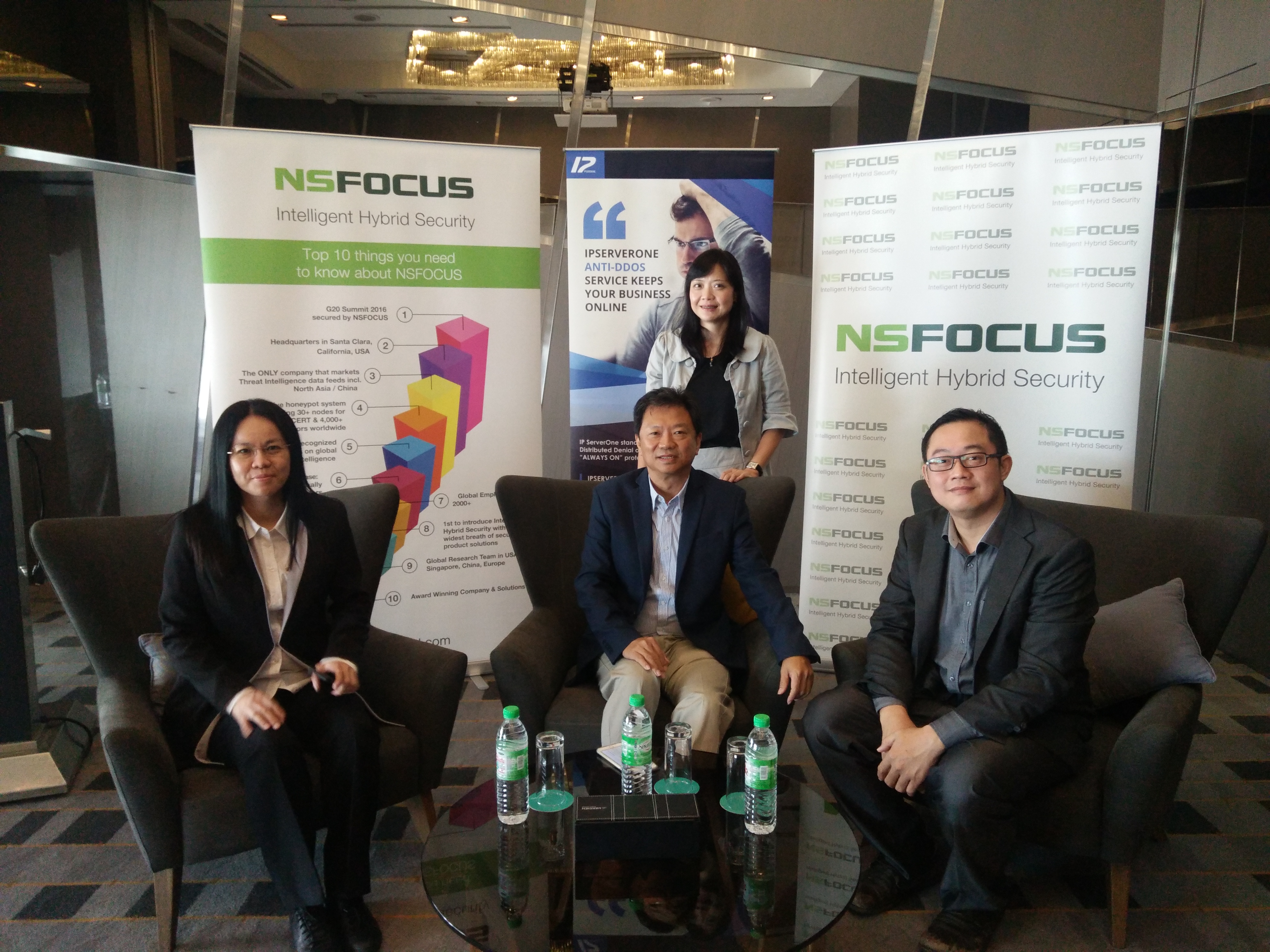 KUALA LUMPUR: Malaysia is rapidly transforming into a digital economy, more local businesses especially
small and medium enterprises (SMEs), are going online and increasing connectivity.
But it also increases vulnerability to cyber threats, specifically 'distributed denial of service' or DDoS attacks. There is a direct correlation between the increased connectivity in Malaysia and the number of inbound and outbound DDoS attacks locally, according to Attley Ng, senior vice president of Asia Pacific at NFOCUS, a leading network security provider.
DDoS attack is a cyber-attack where an attacker tries to render network resources or services unavailable to users, temporarily or permanently by overloading the system. Malaysia is on the cusp of transforming into a truly digital economy.
Uninterrupted access to the internet and other digital services is especially critical to enterprises and organisations that are delivering online and electronic commerce services. "For e-government, online and e-commerce organisations, a coordinated DDos disruption can be catastrophic and severely impact the national economy," claimed Ng during the launch of 'Threat Intelligence and DDos Mitigation Services' at the Le Meridien Hotel, here today.
According to MyCERT (Malaysia Computer Emergency Response Team), there were over 2.7 million botnet drones and malware infection attacks with over 9,000 cyber security incidents last year. Ng added that depending on the industry, the financial cost of these disruptions could be from one to hundreds of millions of ringgit & could also damage reputations. "Especially in this part of the world, in Southeast Asia, cyber awareness is not as good as it is in the west. We are about three to four years behind, with regards to knowledge and awareness on the matter." Lee Cheung Loong, CEO and founder of IP ServerOne Solution, a web hosting company also stated that aside from monetary loss, customer's data assets are also vulnerable to attacks. Lee said that attacks on Malaysia used to be from overseas, but recently up to 40% are from local modems. "As a critical service provider, we must be able to protect our customers' valuable data assets and livelihood," said Lee.
CiB Net Station Sdn Bhd, an online gaming company, is a client of IP ServerOne and is greatly comforted by their commitment to security. CiB Net Station's executive director Chua Wee Yee said that her company could not afford a network disruption of their website or game servers. A single day interruption could cost the company up to RM100,000 in losses, said Chua. "The entire business model is dependent on online connectivity. The user experience is very important." Other than playing experience, there are also in-game purchases. If there was a cyber-attack during an online purchase, money that may have been deducted from the user may not reflect in the gaming account. "That will greatly affect our reputation, especially when gamers can go to any platform hosted anywhere in the world," Chua said.
Ng commented that the Malaysian government has done fairly good to generally secure the environment, but it could be improved. With NSFOCUS Threat Intelligence (TI) and NSFOCUS Anti-DDoS System (ADS), affordable, more proactive cyber security services are available here in Malaysia for local SMEs. From now on, not just the top-tier companies and banks can provide top tier cyber security services, but local SMEs can also follow suit," said Ng.
NSFOCUS TI data feed provides wide-ranging visibility into the global threat landscape; particularly cyber attacks from North Asia and China, where as much as 40% of the world's hacking activity originates. The data feeds integrate directly into NSFOCUS' ADS, delivering differentiated, proactive measures in detecting and protecting against cyber-attacks against IPServerOne clients, as well as Malaysia as a whole. Last month, a large DDoS attack on the internet performance management company Dyn in North America took down popular websites such as Twitter, Reddit, Spotify and SoundCloud.
According to experts, it shut down "half the internet," in the east coast of the United States, and highlighted the vulnerability of the network systems and the threats of DDoS.
Source: NST Online