INTERNET-BASED company CIB Interactive Sdn Bhd will embark on its regional expansion into Singapore and subsequently Indonesia and the Philippines in the second half of the year after the completion of the reverse takeover (RTO) of Guidance Note 3 (GN3) company HDM-Carlaw Corp Bhd in August.
The CIB Group is engaged in the interactive online entertainment industry and is principally involved in publishing, operating and marketing of online games, distribution of virtual game points and game reload cards and development of internet based applications, services and other technologies. It also operates web portal CIB Mall.
Managing director Alan Ku says the group is seeking to capitalise on its extensive database of registered online gamers, which can potentially lead to strong sponsorship and advertising income opportunities.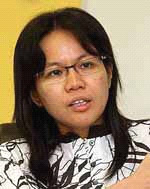 Chua Wee Yee … 'We shall continue to introduce more top-of-the-line massive multi-player online games.'
Ku says CIB is expected to undergo a compounded annual growth rate of 30% post-RTO over the next three years driven by a "3-dimensional growth strategy" that will see an increase its games portfolio. Under the RTO exercise which was announced about three weeks ago, CIB Interactive will take over the listed status of HDM-Carlaw Corp, which is listed in Bursa Malaysia's Ace Market. CIB Interactive will be a holding company that wholly-owns CIB Group, which comprises CIB Development and CIB Net Station.
Under its 3-dimensional growth strategy, CIB Group executive director Chua Wee Yee says the company will increase its game portfolio from the current 10 active massively multiplayer online (MMO) and casual games.
"We shall continue to introduce more top-of-the-line massive multiplayer online games and casual games into the Malaysian interactive online entertainment market. We will also bring in MMO-focused web two-dimension games," she says. MMO games are downloaded games played through networked game servers in which tens of thousands of players are able to simultaneously participate. Casual games are downloaded games with not more than 10 players. Alan Ku sees CIB growing at a compounded annual growth rate of 30% postrestructuring
over the next three years. Chua says that post-RTO, the company intends to diversify earnings and use its e-commerce platform, CIB Mall, to bring in other revenue sources. This includes cross-selling third party online games and related products such as anti-virus software," she says. She says the group will grow the CIB brand to be synonymous with interactive online entertainment in Malaysia.
"We will continue to enrich, expand and personalise the content offered on CIB Mall to make it more relevant to members," she says, adding that the company also plans to venture into games development.
The group is expected to benefit from the online game industry with its free-to-play business model. The industry growth is further supported by an active and growing online game community that enables online gamers to evaluate, comment, promote and support their favourite online games.
The risk for the group will be its inability to secure new game publishing licences, its dependence on game developers to provide continued support for existing games and the non-renewal of existing game publishing licences.
According to the group's management accounts, CIB Group has achieved a gross revenue of close to RM14mil in the financial year ended Dec 31, 2009. CIB Group's profit after tax stood at RM610,000 in FY08 with RM5.5mil in revenue.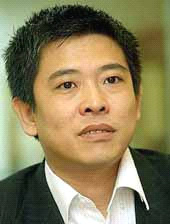 Alan Ku sees CIB growing at a compounded annual growth rate of 30% post-restructuring over the next three years.
Chua says that on completion of the RTO exercise, the HDM group of companies will be disposed off to a special purpose vehicle Text Temasek Sdn Bhd, to facilitate and realise the distribution of HDM's remaining assets.
HDM will no longer be part of the listing entity. HDM became a GN3 company after it defaulted repayment of bank borrowings and was unable to provide a solvency declaration to Bursa Malaysia. The provision of GN3 requires HDM to submit to Bursa a regularisation plan and obtain Bursa approval to implement the plan by Sept 3.
The main objective of the proposed restructuring scheme is to return HDM to a better financial standing and profitability, thereby benefiting all stakeholders via the CIB Interactive group, she says.
Download a copy of this archive (PDF)
Source From The Star
May 8, 2010 [Saturday]